Article
WI Dance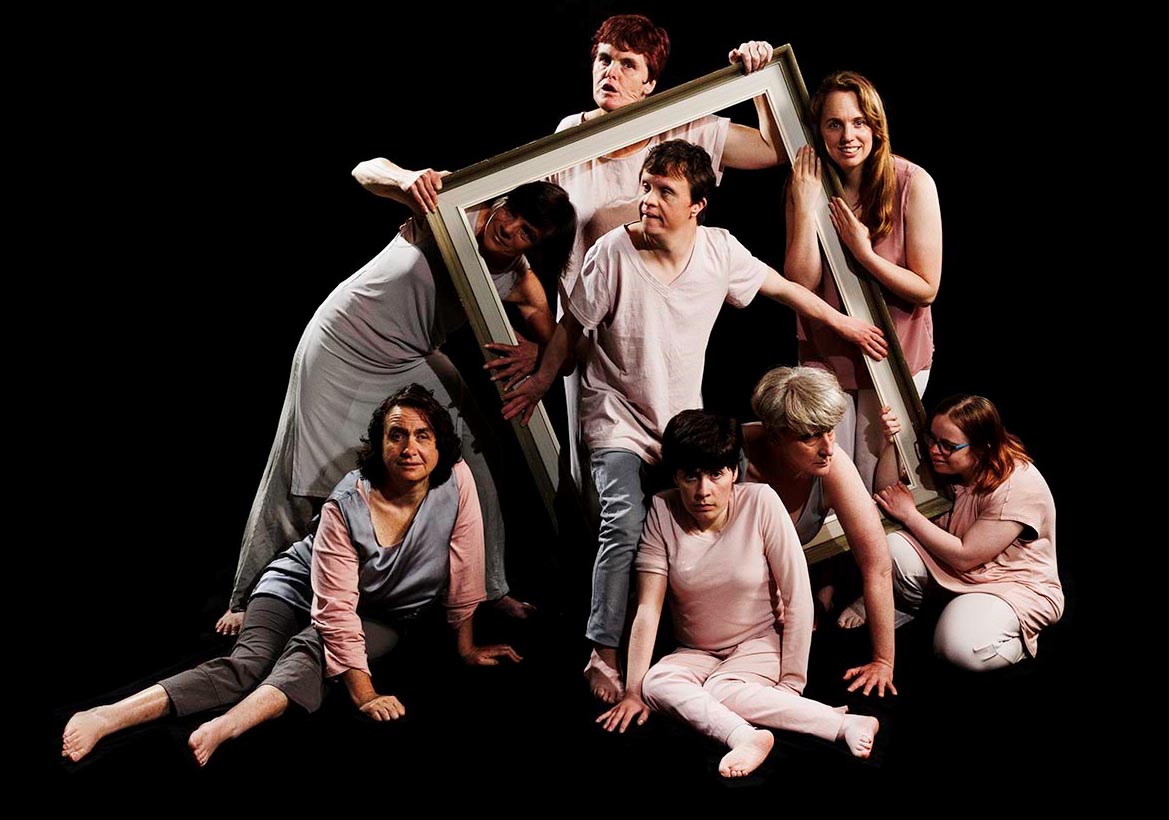 Weaving audio description into a dance performance
8 May 2020
By Kezia Bennett
WIDance premiered its show, The Art of Observation, in early March 2020 as part of the New Zealand Fringe Festival. They performed at the New Zealand Academy of Fine Arts, at the invitation of its curator Helen Forrest. They performed five shows over three days, all of which were audio described, and two of which were sign interpreted.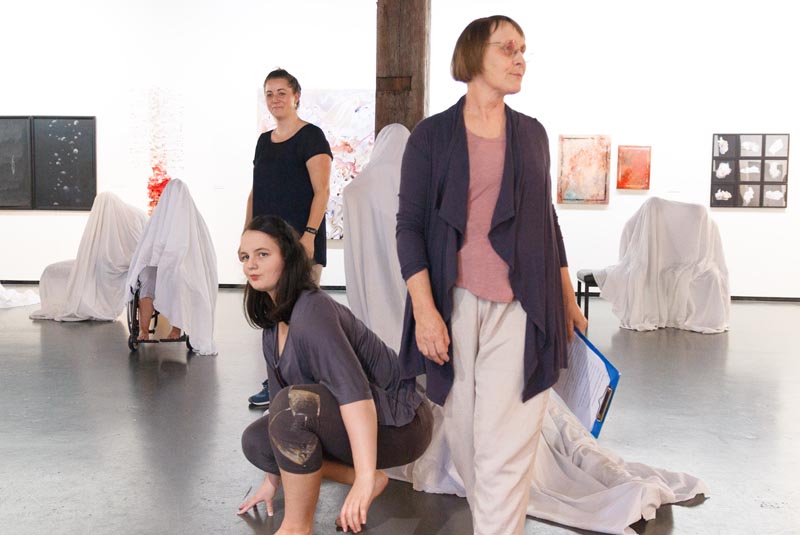 Creative New Zealand provided most of the funding, while the Wellington Community Trust provided funding for audio describer Judith Jones and NZSL interpreter Shoshanna Cleary.
WIDance tutor Sumara Fraser says the show resulted from discussions about making art more accessible to diverse audiences, and adding extra aspects to visual art exhibitions, specifically the 28th annual Wallace Art Awards exhibition being held by the Academy at the time.
"The end result was a 45 minute performance with 6 interwoven dance works that each had their own story, or theme based on observation, specific artworks within the exhibition, and the history of the Academy Galleries building."
Translating the visual into the verbal
In a case study called Interpreting audio description into a dance performance, Judith Jones says that audio description translates the visual into the verbal. "The audio describer uses expressive language to describe spaces, people, objects and actions so others can create their own pictures in their mind and develop their own meaning from that.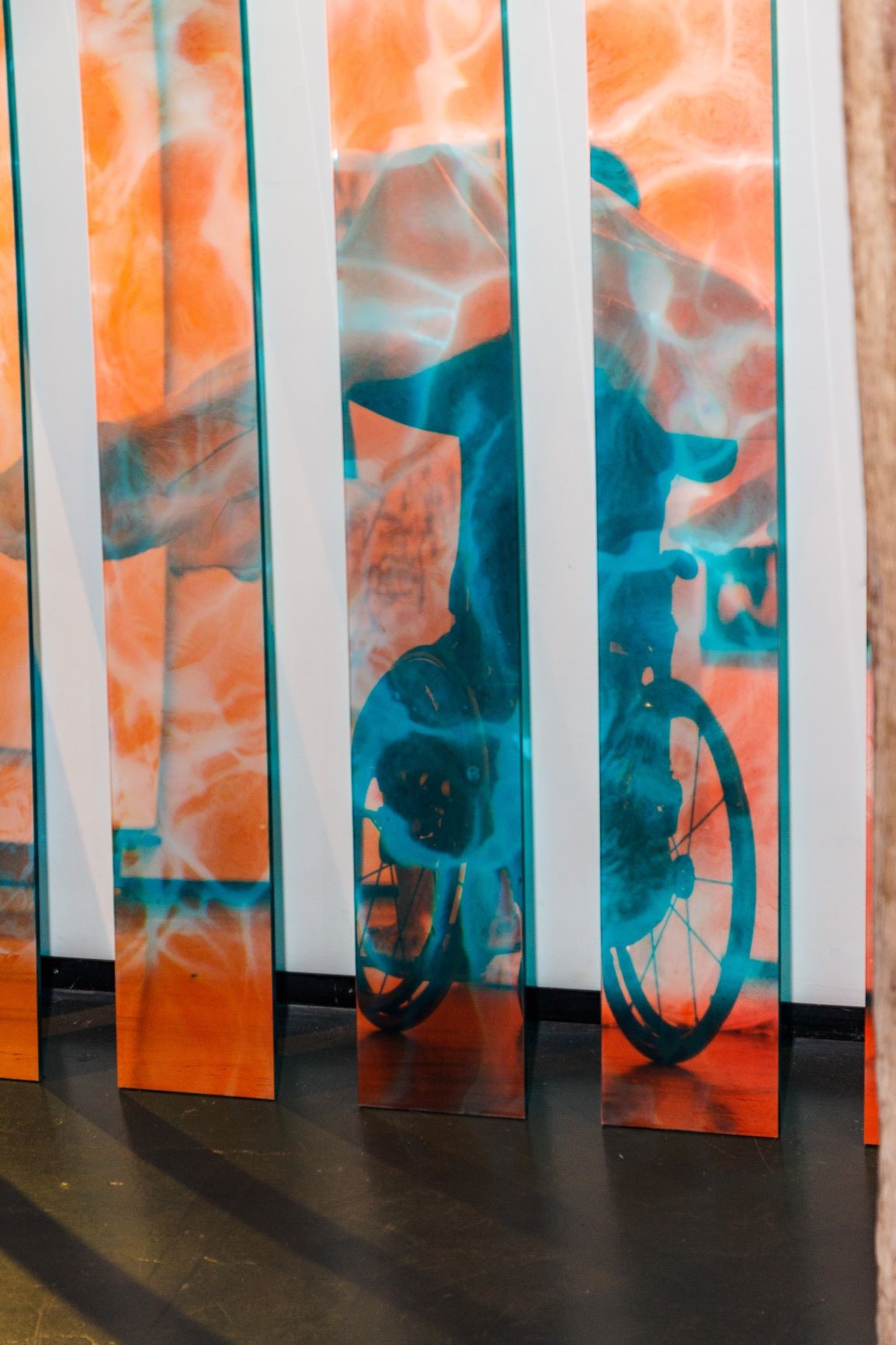 "Audio description takes time and thought to prepare. It's a bit of an artform in itself. And for live performance it has a life of its own in the moment too."
Judith, who is also a member of WIDance, did a lot of observing to prepare her audio description. She spent a lot of time becoming familiar with the artworks, the dance pieces, the music and why Sumara chose particular artworks to base those dances on.
Sumara says that the audio description became an important part of the performance. "It had an artistry of its own that the audiences and the dancers responded to."
WIDance member Kezia Bennett says although the relatively short rehearsal period of about 28 hours spread over a couple of months made preparation a bit stressful, the effort was worth it in the end.
"I really enjoyed the creativity of the performance, and getting to perform in an interesting new venue, to people who have mostly never seen us perform before, or who may never even have heard of us."
What the performers most enjoyed
Kezia asked her fellow performers what they enjoyed about being part of The Art of Observation. Their answers included:
"I felt so privileged to be a part of this show. I loved the relationships we all built within the team and it feels like we touched many hearts during our performances. At the beginning of our practices, I found it difficult to communicate without relying solely on speech but then I found throughout our time together new, deeper and more meaningful ways to communicate. I feel like I've learned and grown as a person through this experience and loved creating with this wonderful group of humyns." – Julia Bromley
"What I loved was being with friends who love dancing and being able to share it with people who came to watch us. I also loved being part of the process of making a dance from beginning to end and being able to remember them all." – Trish McQueen
"I loved being part of a group of amazing individuals who each have unique talent and style and together we went on a journey to make something really special." – Laura Stuart
After each show, audience members were invited to talk to performers, take photos with performers and some props, and take a closer look at the exhibition. They were also invited to leave feedback about the show. Some of their responses included:
"Wonderful! Thank you for challenging biases I didn't know I had. Just brilliant – loved it!! Thank you."
"Stunning performance and loved the integrated audio description."
"Thank you. There were some truly magical moments."
"After a while I forgot about who had a disability and who did not, and just saw the dance."